PROJECT DESCRIPTION


School Sweet School is a transnational project to be carried out by four partnering schools from Turkey, Poland, Romania and Lithuania. The project aims to find out more specific of ESL; develop prevention and early intervention methods to reduce the rate of ESL by the coordination of Turkey. In addition to the specific responsibility of vocational schools to combat ESL, the disadvantages making our students' lives harder have created the need to plan and implement a project on this problem.

​

The students of partnering schools live in disadvantaged areas where the unemployment rates are high; face socio-economic and educational problems; show a very little interest in education; don't know why schooling is important and don't like school.

​Most of the parents are uneducated and/or divorced, and don't care about their children. The partnering schools and the education staff have been implementing some methods to help and guide these students in their own ways, but it's crucial to promote mutual practices to fight against the ESL problem at EU-level. Approximately 2000 participants are expected to participate in project activities and apart from participants, approximately 2,500 individuals are expected to benefit from the results. Activities of the project can be divided into two categories.

The first activity set is to study on reasons, solutions and results of implementation in transnational meetings and the second set is to make schools attractive and comfortable places for students by the help of extra-curricular activities.

​​Decrease in truancy, absenteeism and ESL rates; increase in students' interest in schooling and education, learning and using English; new effective and applicable methods to combat ESL are the highly expected results and impacts of the project.
The prevention and early intervention policies will be used within the management of partnering schools after the project is over. Dissemination campaigns will be held about results at regional, national and international levels to support other schools having similar problems.
PROJECT PARTNERS
EXPECTED RESULTS OF THE PROJECT
Throughout the project period and after it's over, we expect
*An early warning system to be promoted considering absenteeism, truancy and exam results: The causing factors of ESL will be reported daily and monitored weekly in order to identify the potential early-school-leavers and support will be provided for these students by their peers and Counselors.
*Extra equity and iclusion activities for the students who have individual, educational problems and special needs: Students with higher academic performance will be promoted to help their friends, extra-teaching activities will be planned, students with special needs will be encouraged to take part in social activities.
*A sustainable awareness programme leading for proactive parents: This programme will include face-to-face training about the adolescence and importance of education and information flow not only from schools to parents but also from parents to school,

*Effective public service ads (posters, CDs, booklets): These ads will be selected among the students' projects and contest winner videos,

*Career guide tools: Facebook wall sharings, virtual magazine pages and booklets intoducing most demanded career fields in labour market and guiding students how to gain competences and skills for these occupations,

*High-quality teaching, learning and education methods at international level: Supportive online tools for the lessons that students generally show low academic performance and for effective learning methods

*Flexible school management allowing and supporting extra-curricular activities for students, parents and education staff.
The Erasmus+ programme aims to boost skills and employability, as well as modernising Education, Training, and Youth work. The seven year programme will have a budget of €14.7 billion; a 40% increase compared to current spending levels, reflecting the EU's commitment to investing in these areas.Erasmus+ will provide opportunities for over 4 million Europeans to study, train, gain work experience and volunteer abroad.
Erasmus+ will support transnational partnerships among Education, Training, and Youth institutions and organisations to foster cooperation and bridge the worlds of Education and work in order to tackle the skills gaps we are facing in Europe.

It will also support national efforts to modernise Education, Training, and Youth systems. In the field of Sport, there will be support for grassroots projects and cross-border challenges such as combating match-fixing, doping, violence and racism.

Erasmus+ brings together seven existing EU programmes in the fields of Education, Training, and Youth; it will for the first time provide support for Sport.

​As an integrated programme, Erasmus+ offers more opportunities for cooperation across the

Education

,

Training

,

Youth

, and

Sport

sectors and is easier to access than its predecessors, with simplified funding rules.
The information on this site do not necessarily represent the position of the European Commission.
Powered by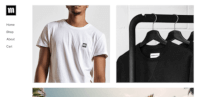 Create your own unique website with customizable templates.